Macquarie University
In der grössten Metropole Australiens leben und studieren...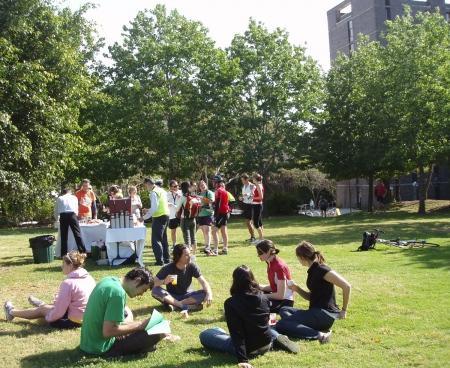 | | |
| --- | --- |
| Lage | Sydney, New South Wales, Australien (City Campus und North Ryde Campus) |
| Gründungsjahr | 1964 |
| Studienbereiche | Arts, Business & Economics, Human Sciences, Sciences |
| Anzahl Studenten total | 39'000 |
| Anzahl internationale Studenten | 11'400 |
| Semesterstart | März und August |
| Akkreditierung | AACSB (Business Accreditation), Cricos Code 00002J |
| Ranking | Fifth in Australia for international research publication collaborations. Fourth in Australia for research publications per academic staff member. A world leader in Earth sciences, environmental sciences and physical sciences (rating 5 out of 5 in the 2012 Federal Government's Excellence in Research for Australia initiative) |
| Bewerbungsgebühr | keine |
| Englisch-Anforderung | TOEFL, Academic IELTS, PTE (A), CAE, CPE |
| Studiengebühr Auslandssemester | AUD 6'450 (3 Kurse) oder AUD 8'500 (4 Kurse) |
| Studiengebühr/Semester Bachelor | ca. AUD 14'000 - 16'500 (je nach Studienrichtung) |
| Studiengebühr/Semester Master | ca. AUD 12'500 - 21'600 (je nach Studienrichtung) |
| Webseite | www.mq.edu.au |
| Suche nach Studiengängen | http://study.mq.edu.au/study/Find-a-Course |
Macquarie University in Sydney, Australien, ist bekannt für eine sehr gute Business- und Finanzausbildung sowie auch stark in den Bereichen Psychologie und Lehrerausbildung. Diese Universität gehört zu den besten 10 Universitäten in Australien gemäss dem Shanghai Jiao Tong University Academic Rankings. Die 1969 gegründete Macquarie Graduate School of Management MGSM bietet als Universität in Australien ein Full-time MBA innerhalb von 12 Monaten an. Für die Business-Studiengänge dieser Universität in Australien kann man aus zwei Orten auswählen: City Campus mitten im Finanzzentrum von Sydney's Innenstadt oder den 126ha grossen Campus mit Park, See und Sportanlagen in North Ryde. Der Campus dieser Universität in North Ryde in Australien hat eine eigene Zugstation und ist somit noch besser an den öffentlichen Transport angebunden. Ausserdem wurde bei dieser Universität in Australien eine Klinik mit Forschungslabor fertig gestellt und weitere Forschungsgebäude sind bereits in Planung. Seit 2011 ist die neue Bibliothek mit moderner Automationstechnik ausgerüstet.
Die grosszügigen und beliebten Sportanlagen inklusive Swimmingpool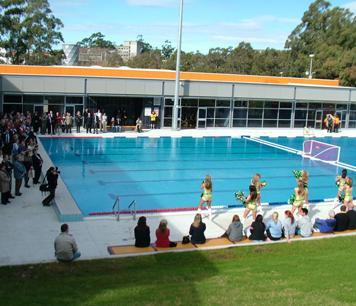 werden bei dieser Universität in Australien gut unterhalten und laufend modernisiert. Durch die Lage in North Ryde bietet diese Universität in Australien mehr zahlbare Unterkunftsmöglichkeiten als im Zentrum von Sydney und der Strand von Manly ist auch nicht weit weg. Maquarie University erhielt vom Good University Guide eine 5-Sterne-Auszeichnung für hoch qualifizierte Lehrpersonal und eine multikulturelle Studentenschaft. Anzahl Studenten: ca. 33'000, davon internationale Studenten: ca. 10'000 aus über 114 Ländern.
--> Zurück zur Uebersicht alle Universitäten in Australien
--> Möchtest du mehr Informationen? Zum Anfrageformular
Find the perfect place to live while you study!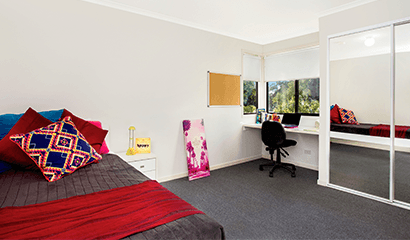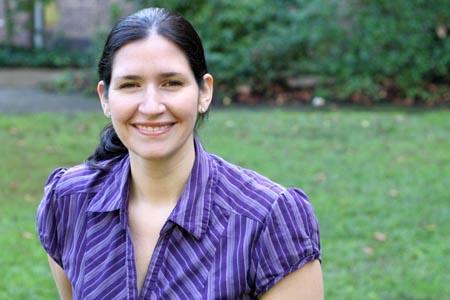 Beatrice über MACQUARIE UNIVERSITY, Sydney: "Ich studiere an der MGSM - ist der privatisierte Teil der Macquarie, der postgraduate studies anbietet (MBA und Master of Management). Die Uni ist auf jeden Fall gut! Ein unschlagbarer Vorteil ist, dass man den MBA in einem Jahr (ähnlich wie an der Bond University) machen kann, das bietet sonst keine vergleichbare andere Uni in Sydney an!!"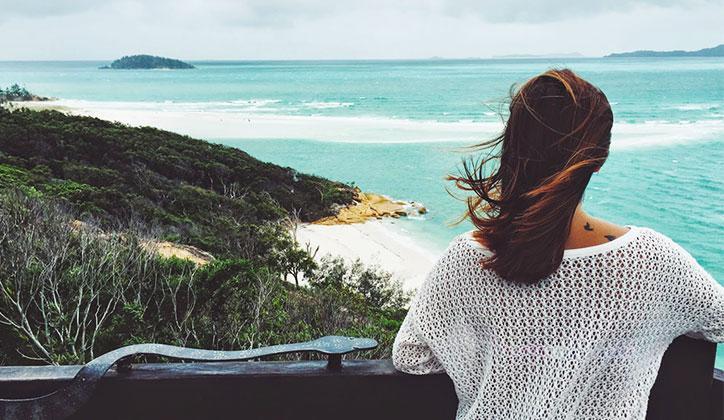 Australia: A love story
Law student Miyuki Uido is studying at Macquarie on exchange from the University of Leicester. Here she reflects on a her year in Australia.
"Exactly 11 months ago, I travelled 17,000km and landed down under, extremely anxious and ... read more