Sierra Nevada College, NV
In der Sierra Nevada studieren wo man während 100 Tagen im Jahr Schneesport betreiben kann.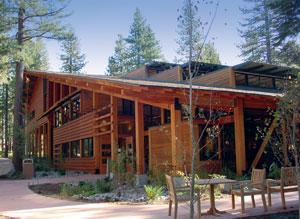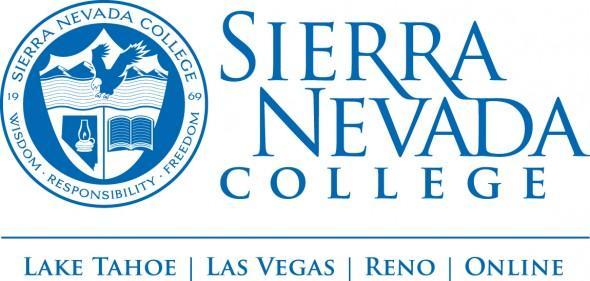 | | |
| --- | --- |
| Lage | Incline Village, Lake Tahoe, Nevada |
| Gründungsjahr | 1969 |
| Studienbereiche | Accounting, Art (Ceramics, Digital Arts, New Genres, 2D Practices, 3D Practices, Photography), Biology, Business Administration, Creative Writing, Education, English, Entrepreneurship, Environmental Policy, Environmental Science & Ecology, Finance and Economics, Global Business Management, Humanities, Interdisciplinary Studies, International Studies, Journalism, Management Studies, Marketing, New Media Journalism, Music, Outdoor Adventure Leadership, Photojournalism, Psychology, Ski Business and Resort Management, Sustainability. Master-Studiengänge gibt es in Education, Teaching und Creative Writing. |
| Anzahl Studenten total | 1'300 |
| Anzahl internationale Studenten | aus über 25 Ländern |
| Semesterstart | Januar und August |
| Akkreditierung | Northwest Commission on Colleges and Universities, Nevada Commission on Postsecondary Education, Nevada State Board of Education |
| Ranking | "One of the 100 Best U.S. Colleges and Universities by State" gemäss thebestschools.org und "Top 20 College in the West" gemäss US News und World Report. |
| Bewerbungsgebühr | USD 500 |
| Englisch-Anforderung | TOEFL, Academic IELTS |
| Auslandssemester inkl. Studiengebühren, Unterkunft, Essen, Flughafenabholung | ca. USD 20'850 |
| Studiengebühr/Semester/Jahr inkl. Unterkunft, Essen, Flughafenabholung | ca. USD 41'710 |
| Kranken-/Unfallversicherung pro Jahr | ca. USD 1'660 |
| Webseite | www.sierranevada.edu |
| Suche nach Studiengängen | |
Lage: Das Sierra Nevada College liegt im hübsch gelegenen Incline Village in der Region von Lake Tahoe mit weltklasse Skigebieten, die innert Minuten vom Campus erreicht werden können. In 55km Entfernung liegt Reno.
Klima: Vier Jahreszeiten mit moderaten Temperaturen und schneereichen Wintern. 100 Tage im Jahr Skifahren/Snowboarden möglich!
Durchschnittliche Klassengrösse: 15
Sport: Das Sierra Nevada College beteiligt sich an den United States Collegiate Ski and Snowboard-Meisterschaften in den Kategorien Skifahren, Snowboarden und Freestyle Skifahren und hat schon 23 mal die Nationalmeisterschaften gewonnen. Das College bietet auch Lacrosse für Männer und Frauen an und spielt in der Western Collegiate Lacrosse League.
Das Sierra Nevada College bietet Sprachkurse an, falls deine Sprachkenntnisse noch nicht gut genug sind bei Studienbeginn.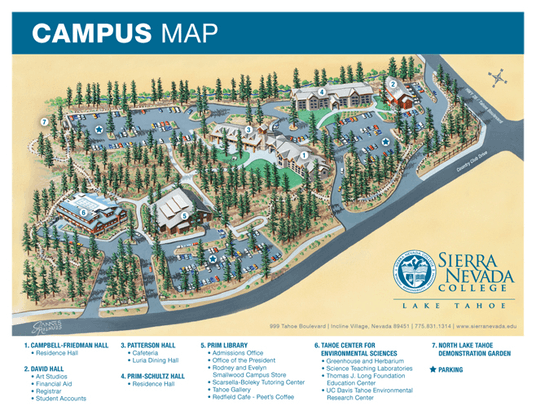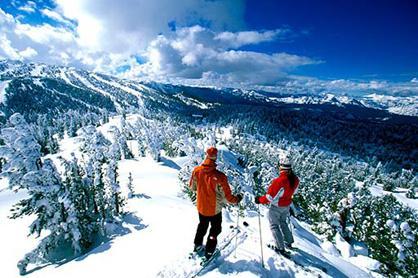 --> Zurück zur Uebersicht alle amerikanischen Universitäten

--> Möchtest du mehr Informationen? Zum Anfrageformular