University of California, Berkeley, CA
An der UC Berkeley, 20min von San Francisco entfernt, studiert man an einer der weltbesten Universitäten und nahe von Silicon Valley mit Tech-Firmen wie Google, Yahoo!, Facebook, Apple, Netflix, Tesla, Paypal und viele mehr.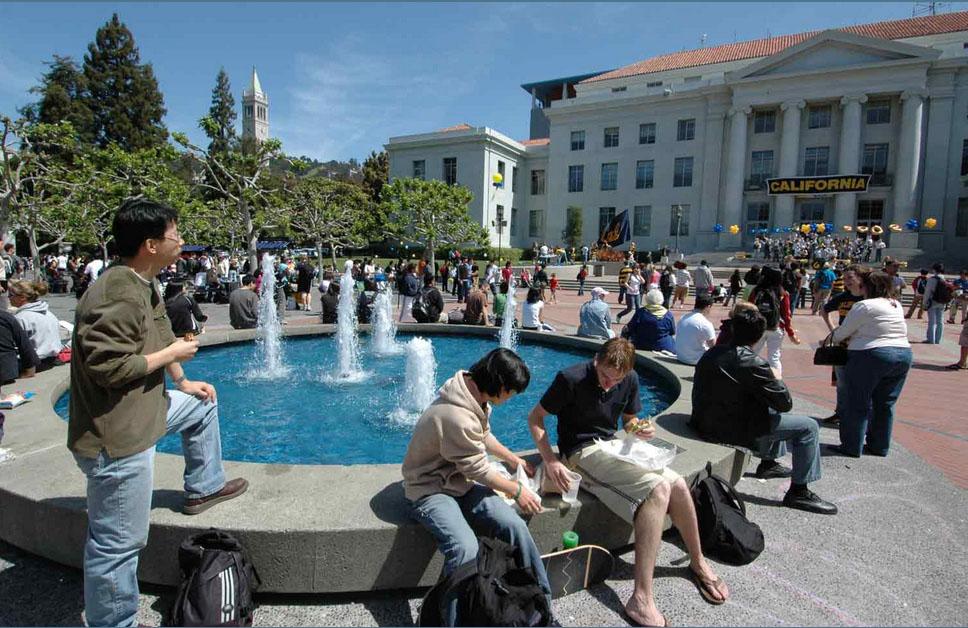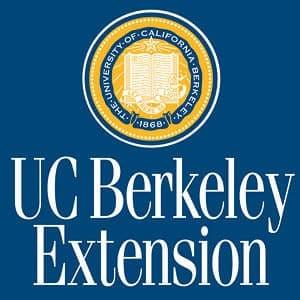 | | |
| --- | --- |
| Lage | Berkeley, San Francisco Bay Area, Kalifornien |
| Gründungsjahr | 1868 |
| Studienbereiche | Art & Design, Behavioral Health Sciences, Business, Construction & Sustainability, Education, Humanities & Languages, Sciences, Mathematics & Biotechnology, Technology & Information Management, Writing, Editing & Technical Communication |
| Anzahl Studenten total | ca. 42´000 |
| Anzahl internationale Studenten | ca. 6´000 |
| Semesterstart | Januar oder August |
| Akkreditierung | Association of American Universities |
| Ranking | Laut des Times Higher Education World University Rankings gilt die UC Berkeley als eine der wertvollsten Universitätsmarken. Sie belegt seit Jahren in den Natur-, Sozial- und Ingenieurwissenschaften, wie auch insbesondere in den Fächern der Mathematik, Physik, Chemie, IT und Wirtschaft stets Plätze in den TOP 1-5 weltweit. |
| Bewerbungsgebühr | USD 200.- |
| Englisch-Anforderung | TOEFL iBT 90, Academic IELTS 7.0, TOEIC 900 |
| Studiengebühren Auslandssemester | ca. USD 14´700.- bis 19´900.- je nach Kurswahl |
| Unterkunft, Essen, Transport pro Sem. | ca. USD 10´500.- |
| Kranken-/Unfallversicherung | inbegriffen in Studiengebühren |
| Webseite | https://extension.berkeley.edu |
| Suche nach Kursen und Studiengängen | https://extension.berkeley.edu/international/programs/bhgap/curriculum/ |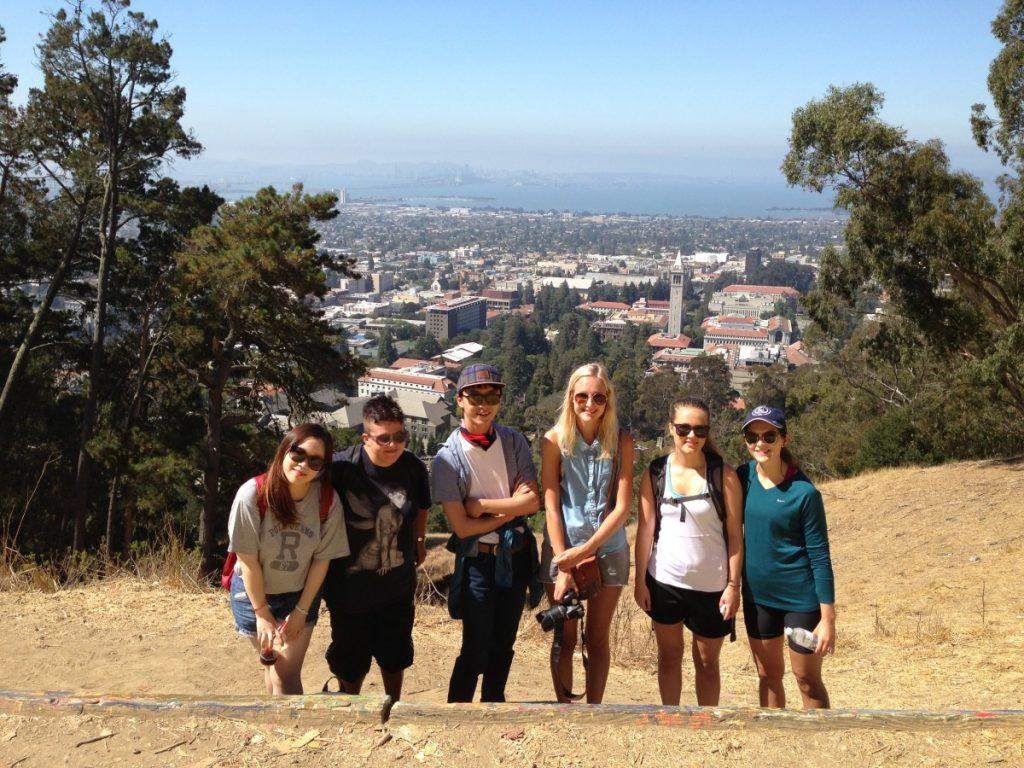 Ursi: Ich mochte den Campus sehr gerne, denn es ist immer was los, an jedem Tag der Woche. Insbesondere zwischen den Kursen sind alle Wege gesäumt von Studierenden auf dem Weg zum nächsten Kurs und auf dem südlichen Platz am Eingang des Campus stellen sich jeden Tag zahlreiche Studierendenorganisationen vor, oft hört man auch Chöre, Bands oder Trommlergruppen von irgendwo spielen.
Lage: Die San Francisco Bay überblickend, gehört der Campus der UC Berkeley mit einer Gesamtfläche von knapp 5 km² zu einem der schönsten im Land. Die Uni wurde bereits 1868 gegründet und ist die älteste Uni der Gruppe University of California.
Klima: Milde Temperaturen von 14 - 23°C
Die University of California bietet nebst dem klassischen Auslandssemester (Berkeley Global Access Program) auch noch College Foundation, Sommerkurse, 8-12-monatige Diplomas und Abendkurse an.
Die UC Berkeley eignet sich sehr gut für Tech-interessierte Business-Studenten, die ein Auslandsstudium in Kalifornien absolvieren möchten.
Gerne beraten wir dich zur Kurswahl während deines Exchange oder FreeMover Semester im Ausland!
--> Zurück zur Uebersicht alle amerikanischen Universitäten

--> Möchtest du mehr Informationen? Zum Anfrageformular