Notre Dame de Namur University, CA
Im Silicon Valley in San Francisco studieren!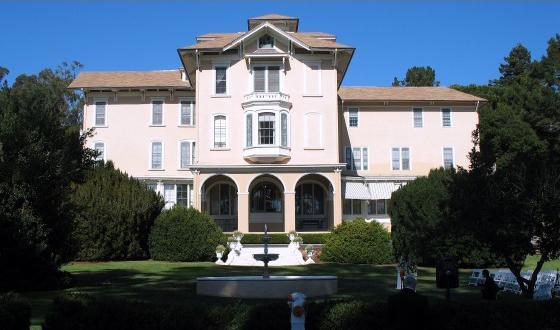 Lage
Belmont, Kalifornien (15min vom San Francisco Airport entfernt)
Gründungsjahr
1851
Studienbereiche
Environmental Justice, French Studies, Graphic Design, History, Human Services, Interdisciplinary Studies, Kinesiology, Liberal Studies, Mathematics, Musical Performance, Nursing, Philosophy, Political Science, Pre-Law, Psychology, Religious Studies, Sociology, Spanish Studies, Theatre
Anzahl Studenten total
2'000
Anzahl internationale Studenten
200
Semesterstart
Anfang Januar und Ende August
Akkreditierung
Western Association of Schools and Colleges (WASC), California Commission on Teacher Credentialing, American Art Therapy Association, California Board of Behavioral Sciences, Accreditation Council for Business Schools and Programs (ACBSP)

Ranking

The School of Business and Management is ranked in the top ten
Silicon Valley business schools by the San Jose Business Journal.
Bewerbungsgebühr
USD 500
Englisch-Anforderung
TOEFL, Academic IELTS
Auslandssemester inkl. Studiengebühren, Unterkunft, Essen, Flughafenabholung
ca. USD 44'515
Studiengebühr/Semester/Jahr inkl. Unterkunft, Essen, Flughafenabholung
ca. USD 22'420
Kranken-/Unfallversicherung pro Jahr
ca. USD 963
Webseite
www.ndnu.edu
Suche nach Studiengängen
Lage: Die Notre Dame de Namur University liegt in der Nähe vom Silicon Valley in San Francisco und nur 15 Minuten vom San Francisco Flughafen entfernt.
Klima: 4 Jahreszeiten mit moderaten Temperaturen.
Durchschnittliche Klassengrösse: 16
Kooperation mit Silicon Valley: Die IT-Fakultät der Notre Dame de Namur Universität kooperiert mit Fachleuten aus dem Silicon Valley, die Spezialklassen unterrichten. Damit wird gesichert, dass die Ausbildungsbedürfnisse der Industrie erfüllt werden und die Studenten erhalten einen praxis- und realitätsnahen Unterricht, worin sie zudem viele Kontakte in die Firmen im Silicon Valley erhalten.
Internationales Studentenleben an der NDNU:
Internationale Studenten werden sehr geschätzt an der Notre Dame University und werden dazu ermuntert, sich aktiv am Studentenleben auf dem Kampus zu beteiligen.
Zusätzlich zur Teilnahme an den Kampus-Events werden internationale Studenten eingeladen, an speziellen Anlässen oder Feiertagen während des Jahres teilzunehmen, das spezifisch für internationale Gaststudetnen entworfen worden sind und üblicherweise vom International Office und dem International Studenten-Club finanziert werden:
Erntedankfest (Thanksgiving)-Mittagessen für internationale Studenten (November)
Neujahrs-Mittagessen für internationale Studenten (April)
Studenten-Club-Abende wie Bowlingnacht
Ausflüge zu lokalen Touristenattraktionen, wie die Insel Alcatraz
Foren und spezielle Workshops für die Karriereförderung
Angebotene Sportarten:
Männer: Basketball, Orientierungslauf, Golf, Lacrosse und Fussball.
Frauen: Basketball, Orientierungslauf, Fussball, Softball, Tennis und Volleyball.
Die Notre Dame University bietet Englisch-Unterricht an, falls deine Sprachkenntnisse noch nicht gut genug sind bei Studienbeginn.
--> Zurück zur Uebersicht alle amerikanischen Universitäten

--> Möchtest du mehr Informationen? Zum Anfrageformular