Massey University
In der multikulturellen Hauptstadt Neuseelands studieren und die Gastfreundschaft der Kiwis erleben!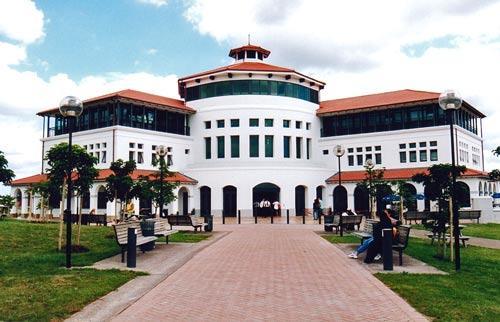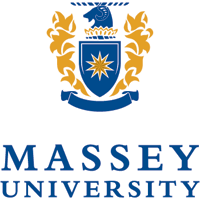 | | |
| --- | --- |
| Lage | 3 Kampusse: Albany (Auckland), Manawatu Campus (Palmerston North) und Wellington |
| Gründungsjahr | 1927 |
| Studienbereiche | College of Business, College of Creative Arts, College of Health, College of Humanities and Social Sciences and College of Sciences |
| Anzahl Studenten total | 18'000 |
| Anzahl internationale Studenten | 3'800 |
| Semesterstart | Ende Februar und Mitte Juli |
| Akkreditierung | AACSB für Business und CIMA, ACCA and CFA |
| Ranking | In den top 3% der Welt (QS World University Ranking), Nr. 1 in Neuseeland für Agrikultur und Design, der tiermedizinische Abschluss ist nebst Neuseeland auch anerkannt in Australien, USA, Kanada und Grossbritannien. |
| Bewerbungsgebühr | keine |
| Englisch-Anforderung | Academic IELTS 6.0 (keine Sektion unter 5.5) |
| Studiengebühr Auslandssemester | ca. NZ$ 11'960 |
| Studiengebühr/Semester Bachelor | ca. NZ$ 23'000 - 28'000 (je nach Studienrichtung) |
| Studiengebühr/Semester Master | ca. NZ$ 28'000 - 34'000 (je nach Studienrichtung) |
| Stipendien | http://www.massey.ac.nz/massey/admission/scholarships-bursaries-awards/scholarship-bursary-award_home.cfm |
| Webseite | http://www.massey.ac.nz/ |
| Suche nach Studiengängen | http://www.massey.ac.nz/massey/learning/colleges/ |
Die Massey Universität ist eine innovative, selbstständige, weltoffene Einrichtung, die sich dazu verpflichtet hat, die Zukunft ihrer Studenten aktiv mitzubestimmen. Die Studenten an der Massey University studieren in einem modernen Lernumfeld, welches ihnen ermöglichen wird, kreativ, innovativ und mit der ganzen Welt verbunden zu sein.
Die Universität hat sich zwar seit jeher der Forschung verschrieben, fördert ihre Studenten jedoch auch in der Anwendung aller Forschungsergebnisse. Seit die Massey Universität vor mehr als 80 Jahren gegründet wurde, hat sie bahnbrechende Forschungserfolge erzielt in Business, kreative Kunst, Gesundheit, Wissenschaft, Geisteswissenschaften und Sozialwissenschaft.
Stolz ist man auf die Praxis-Relevanz der Studiengänge, die bunte Mischung von Studenten aus aller Welt mit verschiedener Herkunft und Kulturen sowie unterschiedlichste Vorbildungen. Internationale Studenten werden besonders gut betreut, damit die Eingewöhnung in ein neues Land und ein neues Umfeld möglichst schnell und reibungslos gelingt. Die Massey University pflegt mit ihren ehemaligen Studenten (Alumni-Vereinigung) stets einen guten Kontakt, auch wenn die Studenten auf der ganzen Welt verstreut sind.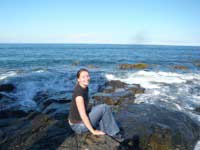 Andrea Franke aus Deutschland hat zuerst Neuseeland bereist und weil ihr das Land und die freundlichen Leute so gut gefallen hat, sich für ein Auslandssemester an der Massey University entschieden.
"I had a great time travelling around New Zealand and wanted to experience the kindness and happiness of the people once more! I also had the opportunity to visit the Massey Palmerston North campus while in New Zealand and I liked the atmosphere and the location, it seemed to me like the best place to study, everybody was very friendly and helpful. My time at Massey gave me more than I ever expected. Massey University has a good international reputation, and I am sure my studies at Massey will help me in the future. I had an absolute awesome time! The New Zealand scenery, people, lifestyle and teaching system are great, and it was an experience of a lifetime."
--> Zurück zur Uebersicht alle Universitäten in Neuseeland
weiter zur Uebersicht alle Universitäten in Australien
--> Möchtest du mehr Informationen? Zum Anfrageformular