University of California, San Diego, CA
Ab nach San Diego - eine coole Stadt am Meer, warmes Klima und eine renommierte Universität - was will man mehr?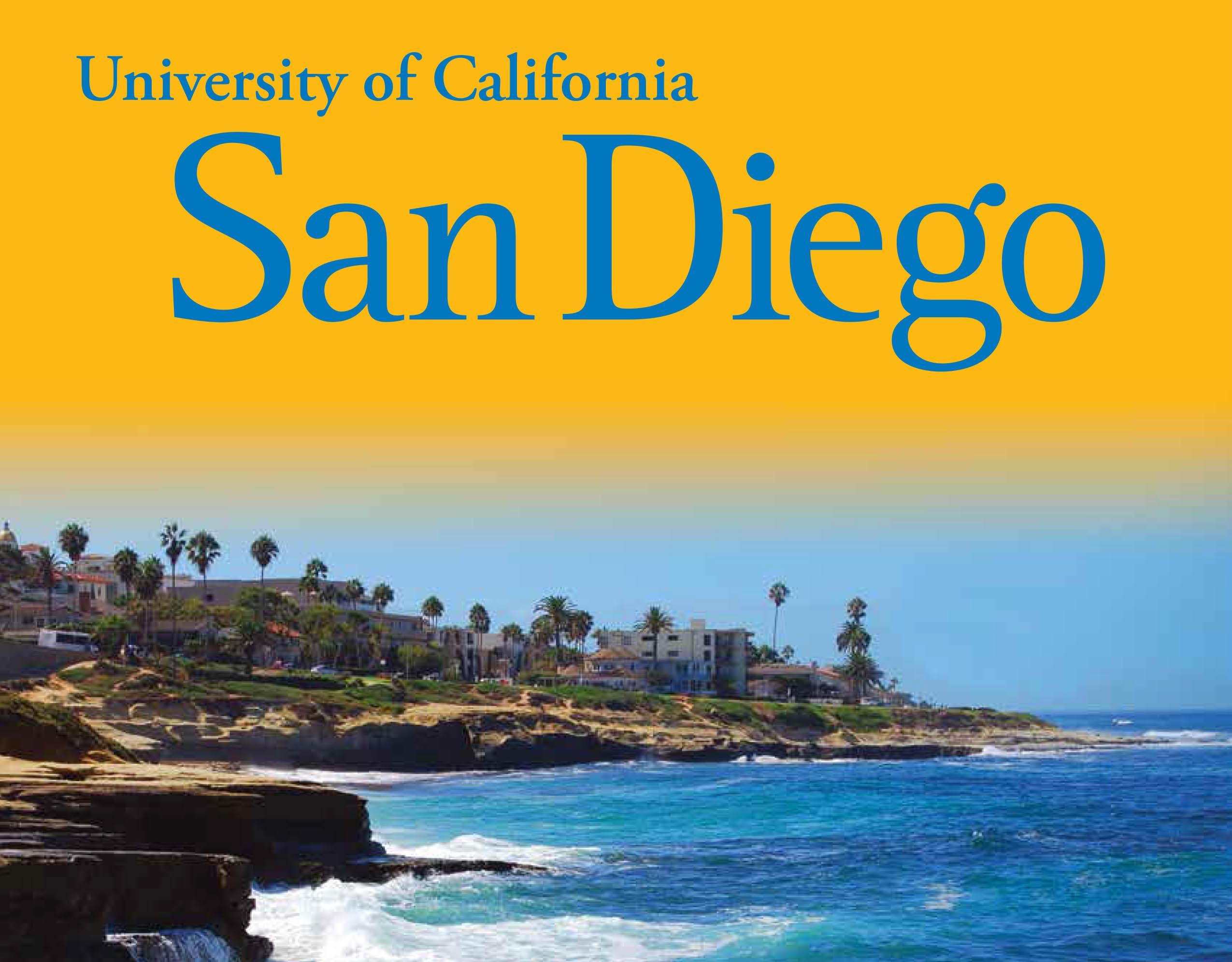 Lage
San Diego (La Jolla), Kalifornien
Studienbereiche
Anthropology, Bioengineering, Biology, Chemistry, Cognitive Science, Computer Science, Economics, Engineering, Global Policy and Strategy, History, Linguistics, Literature, Mathematics, Music, Philosophy, Physics, Political Science, Psychology, Rady School of Management, Scripps Institution of Oceanography, Sociology, Theater, Visual Arts
Anzahl Studenten total
ca. 31´000
Anzahl internationale Studenten
ca. 2´200
Semesterstart
Januar, März, Juni, September
Akkreditierung
WASC Senior College and University Commission
Ranking
14th internationally in the 2014 Academic Rankings of World Universitiesconducted by Shanghai Jiao Tong University in China.
Bewerbungsgebühr
USD 200.-
Englisch-Anforderung
TOEFL iBT 90 oder Academic IELTS 7.5
Studiengebühren Auslandssemester
ca. USD 7´800.-
Unterkunft, Essen, Transport pro Sem.
ca. USD 3´000.-
Kranken-/Unfallversicherung
ca. USD 540.-/Semester
Suche nach Kursen und Studiengängen
Lage: Die University of Californial mit Sicht aufs Meer liegt im Ortsteil La Jolla. In der Nähe vom Campus gibt es viele Studentenunterkünfte, wo man sich Zimmer in einer Wohngemeinschaft mieten kann (Einzelzimmer oder 2er-Zimmer). Gerne helfen wir dir bei der frühzeitigen Buchung.
Klima: Warme Temperaturen das ganze Jahr.
Die University of California bietet nebst dem klassischen Auslandssemester (University Credit Programs) auch noch Sprachkurse, "Work Experience and University Study" und "Certificate Programs" an.
--> Zurück zur Uebersicht alle amerikanischen Universitäten

--> Möchtest du mehr Informationen? Zum Anfrageformular
Life is better at the beach!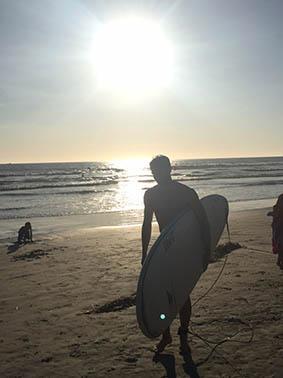 Heute Morgen war ich wieder zum Frühsport am Strand. Liegt irgendwie auf der Hand, wenn man wie ich 100 Meter vom Strand wohnt (Danke an dieser Stelle an meine Roomies für die tolle Wohnung). Item, was mir einmal mehr wieder eindrücklich vor Augen geführt wurde: in San Diego, speziell in Pacific Beach, spielt sich alles am Strand ab. Von jung bis alt, Morgens geht's ab zum Strand.