Kanada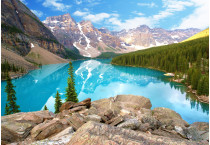 ---
Studysmart vermittelt Studienplätze für ein Auslandssemester an der School of Business + Media des British Insitute of Technology im kanadischen Metropole Vancouver.
Weinberge, Niagara-Fälle und eine Studierendenstadt: Das alles macht ein Auslandssemester oder Auslandsstudium an der Brock University in Kanada zu einem Erlebnis.
Where students matter - kleine Klassen, gute Lehre: Die Universität gehört zu einer der besten Adressen Kanadas für Bachelorstudent/innen.
Jung und dynamisch: Breite Auswahl an Bachelorprogrammen mit starkem Praxisbezug und ein Campus mittem im Urlaubsgebiet der Kanadier.
Studieren im milden Klima: Die Vancouver Island bietet eine Vielzahl an Bachelor- und auch Masterstudiengängen sowie Auslandssemester bei relativ geringen Studiengebühren.
Algonquin College liegt in Ottawa - der viertgrössten Stadt in Kanada mit 2,3 Millionen Einwohner und gleichzeitig die Hauptstadt von Kanada. In Ottawa wird vornehmlich Englisch aber auch Französisch gesprochen.